Blog Article
Terrace trends
19 May 2021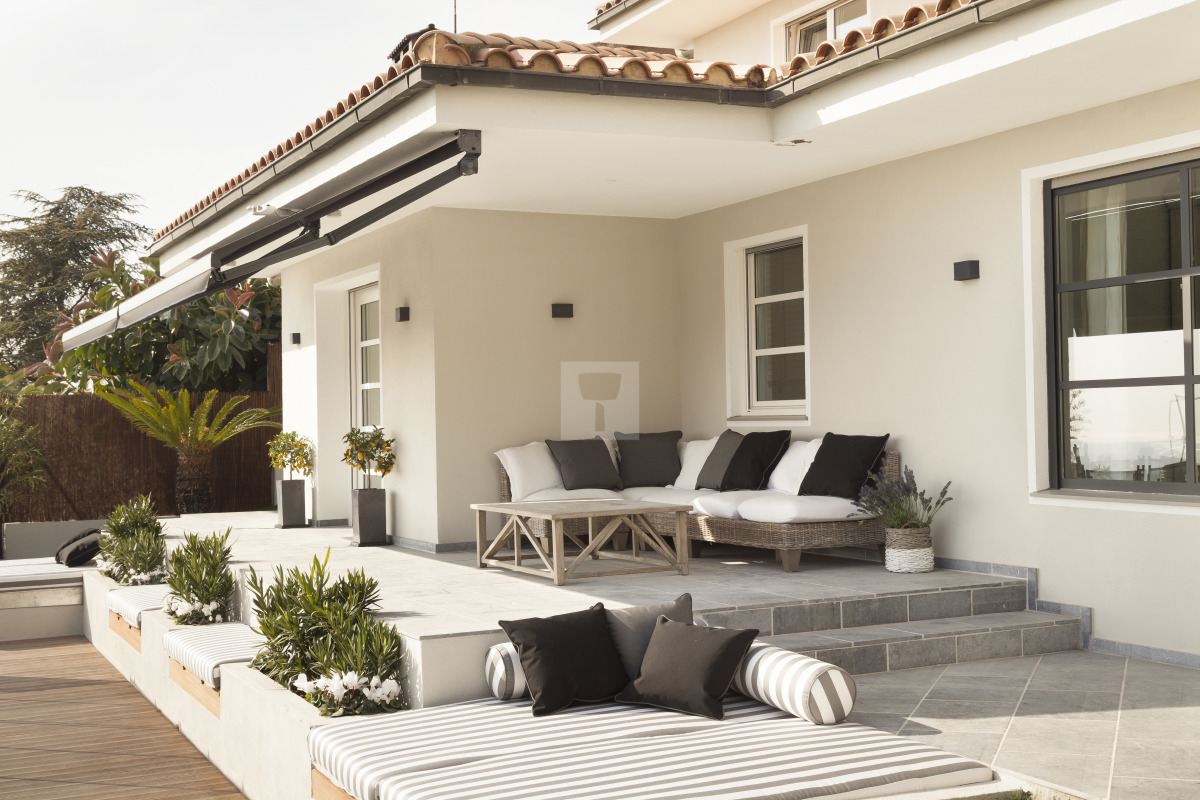 Be inspired by the terrace trends!
Did you know that blue limestone is perfect to build a terrace? The intrinsic qualities of Blue Limestone of Hainaut make it a reference material for your outdoors. It is extremely compact, non-porous and resistant to weather conditions such as temperature changes and frost.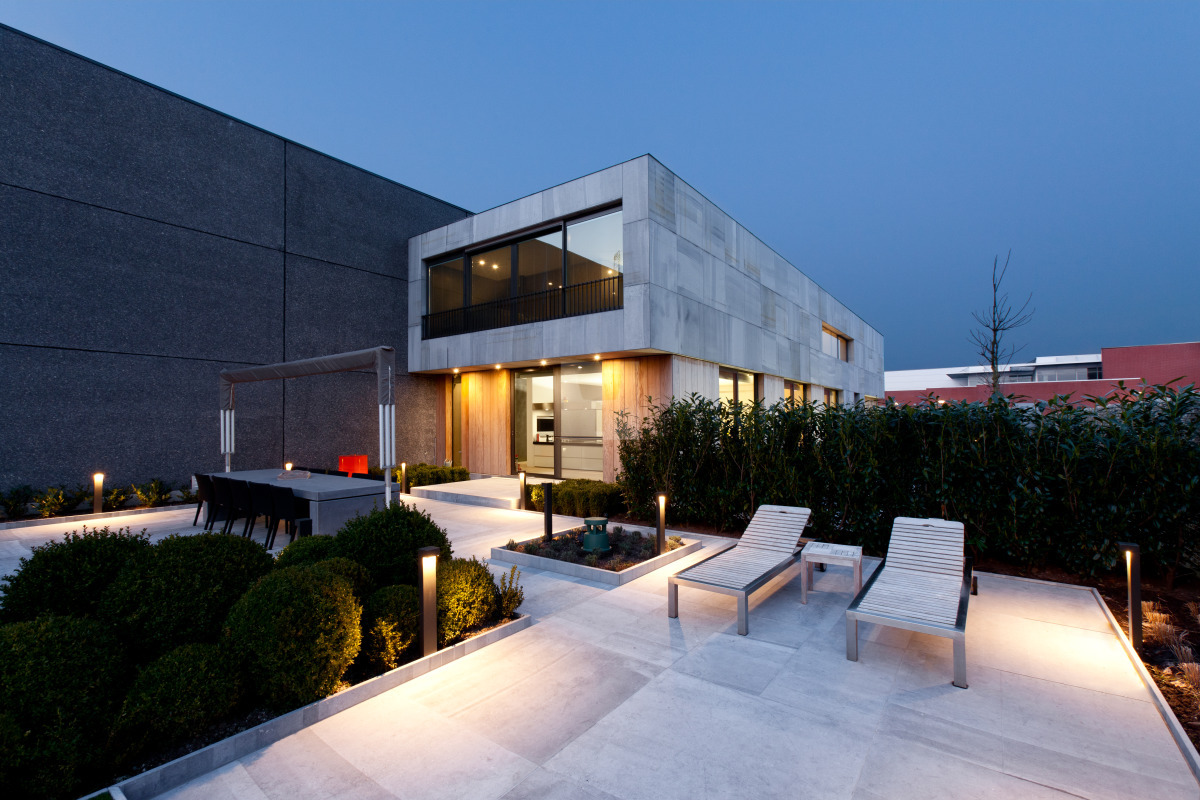 Trendy concrete looks
The concrete look and gray floors give a modern, industrial feeling and are extremely popular. Blue Limestone of Hainaut fits perfectly in this style with its natural gray color, especially in the finish EnoSkin or Scoured. The finish EnoSkin, with its lightly textured soft-grained surface, gives a concrete look, but with a stylish accent that can only a natural stone can give.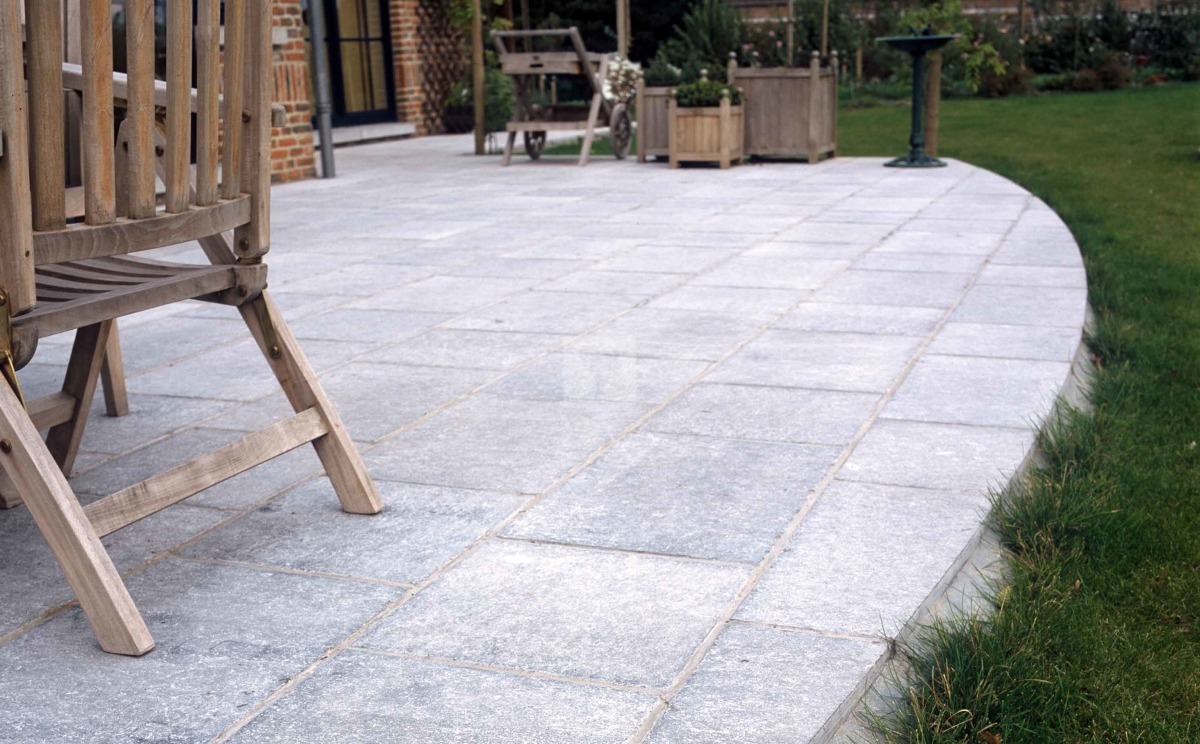 Back to basics
Going back to the basics, the original, the natural and irregular is hot. And what is more natural and local than Belgian blue stonel? Particularly Blue flamed tiles or the aged EnoStyl light tiles, which emphasize the natural features of blue limestone, fit well within this trend.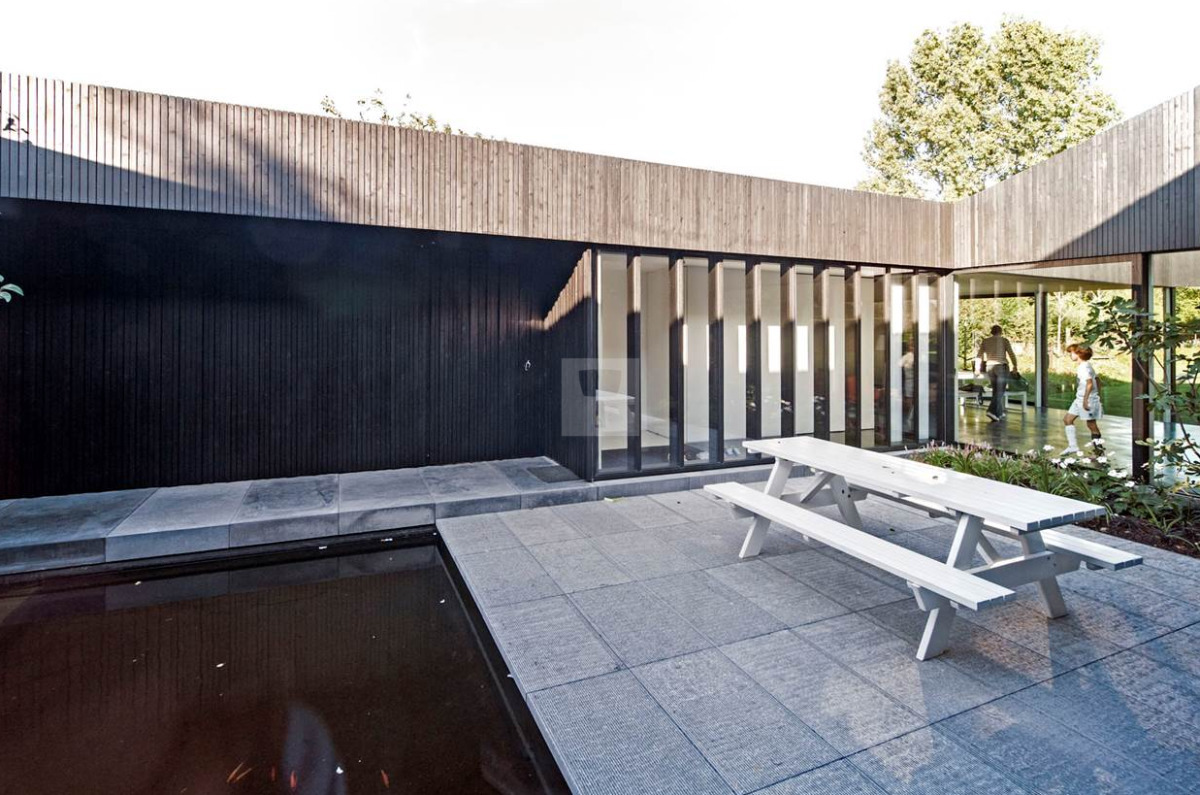 Tactile surface
Go for a blue limestone terrace with distinctive 3D textures and optical effects. The textured finishes like EnoDesign, Chiseled, Charred or Split paving are extremely decorative in your garden. Thanks to the anti-slip quality, these tiles are beautiful and functional. A perfect solution if you're looking to combine aesthetics and safety!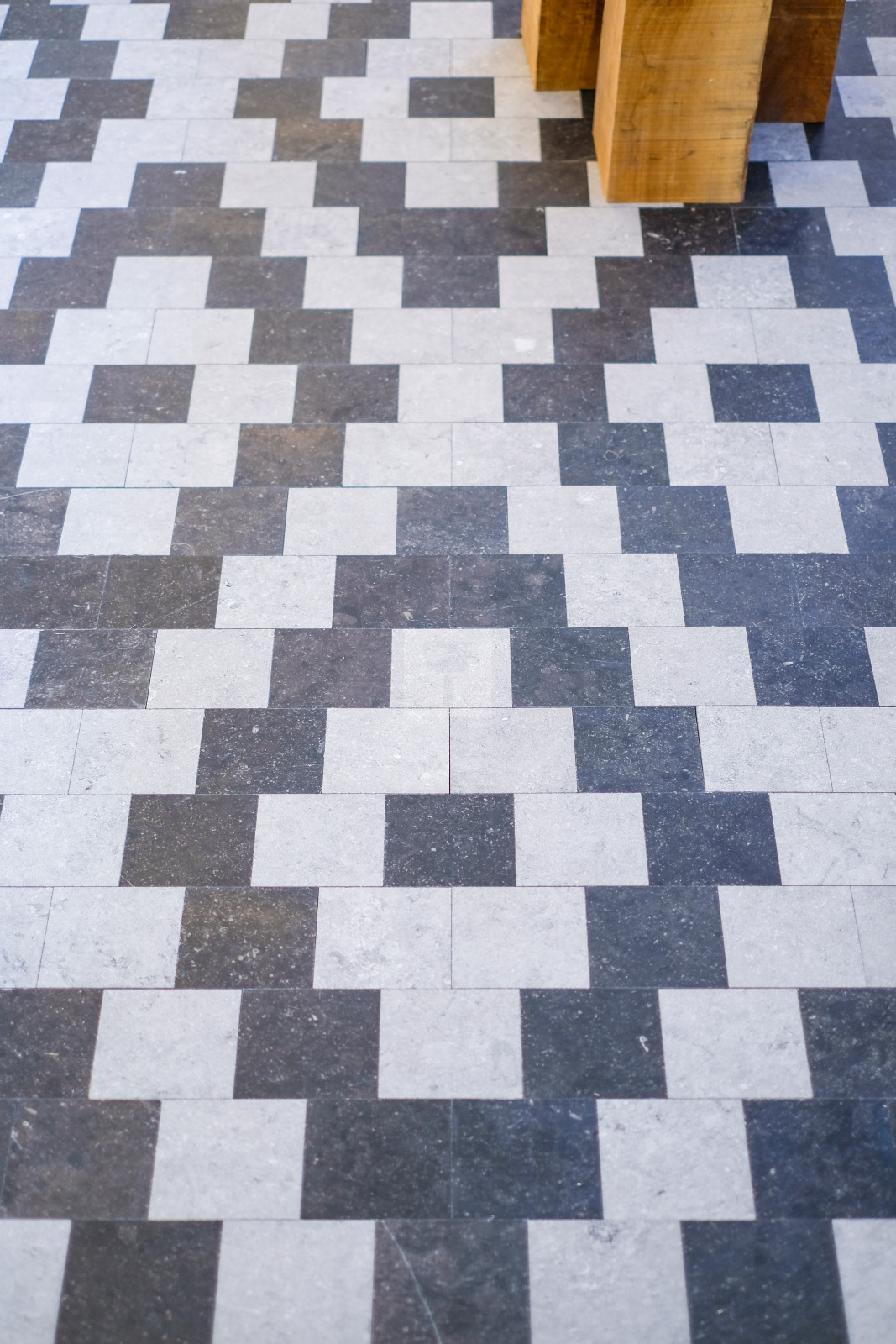 Personalization
Do you want to build a terrace which is unique and a reflection of your personality? Design a personalized pattern by combining different formats and finishes. Let your creativity run wild and design a special pattern that you will enjoy for years.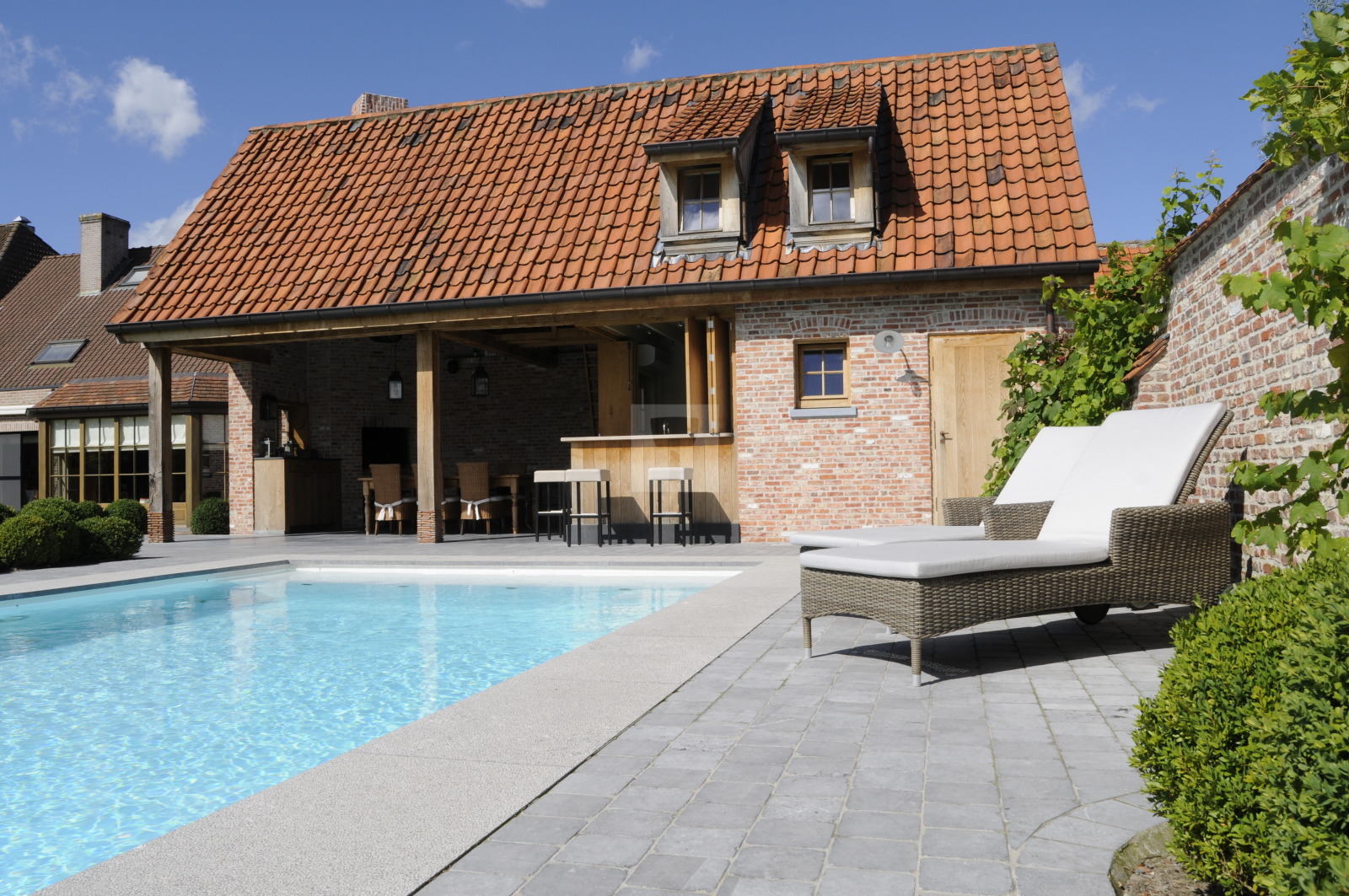 Small formats
Small formats are back in style. For a rustic and cozy feeling, lay them in a traditional pattern. The trammeled flagstones such as Hainaut Antic or KlinkStone will be to your liking if you are renovating or looking for a cottage style. Or create a modern and trendy look by laying small tiles in a personalized pattern for your terrace.
Have you made your choice and are you ready to place your terrace in Blue Limestone of Hainaut?
---
Download images