EnoTech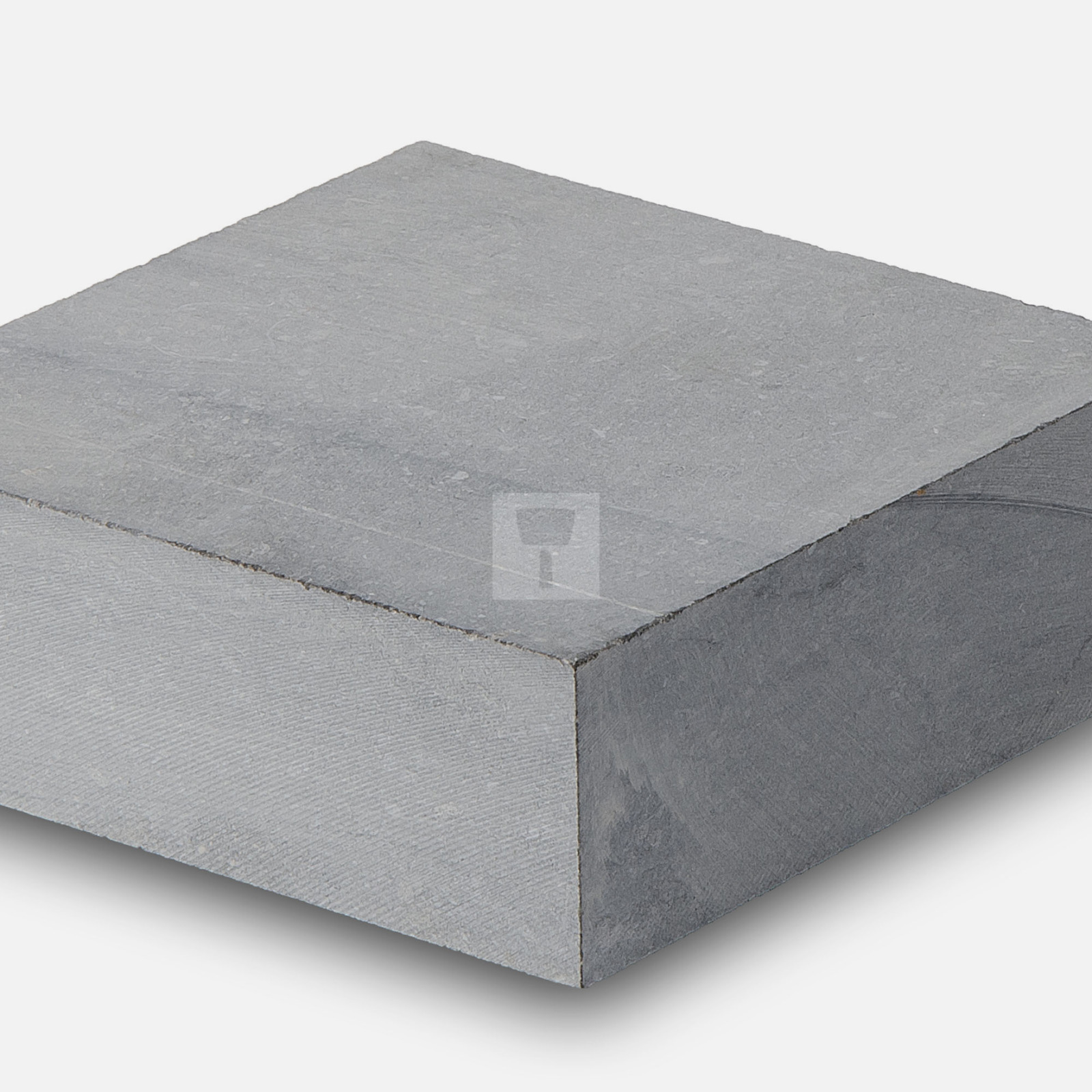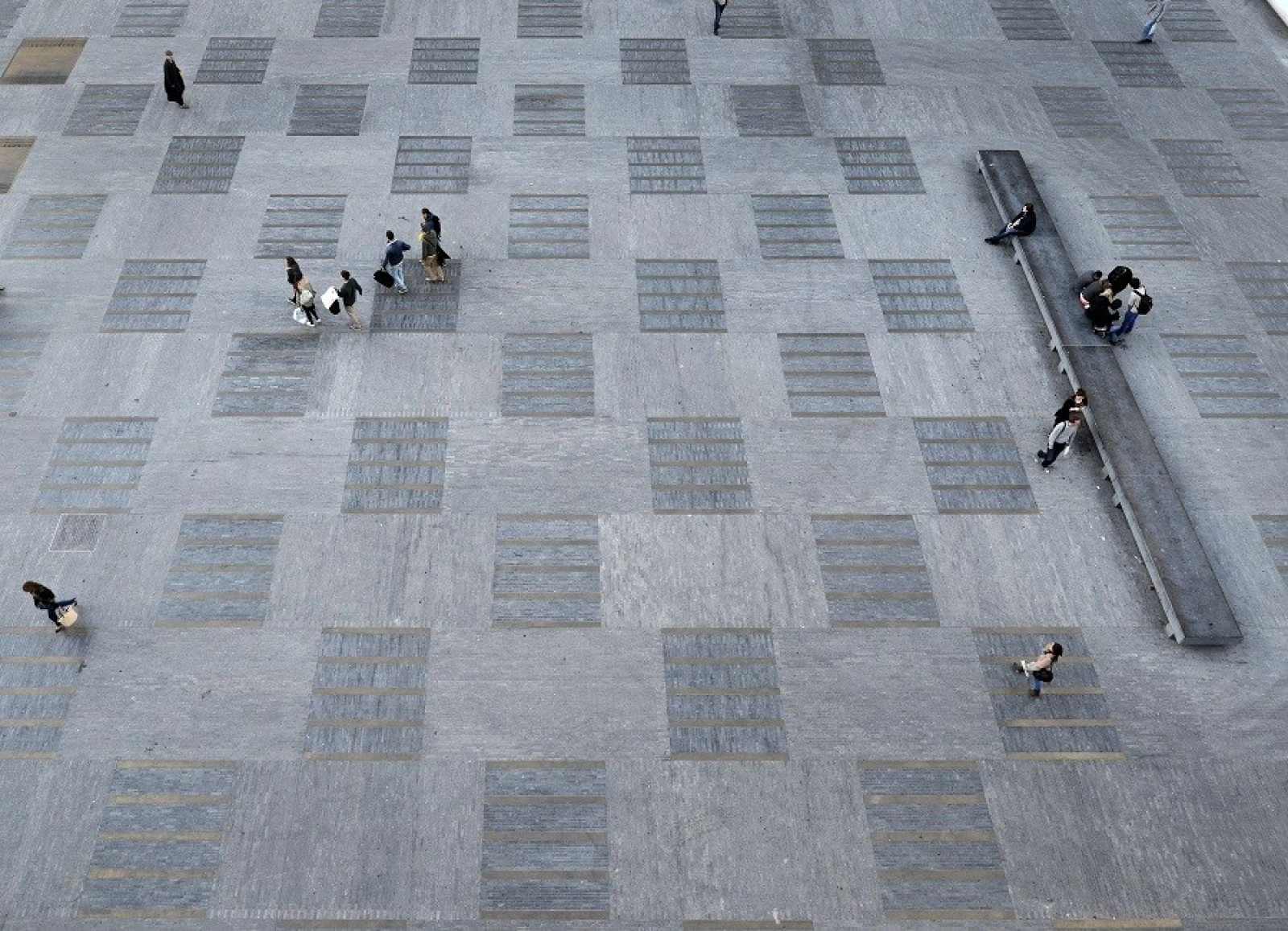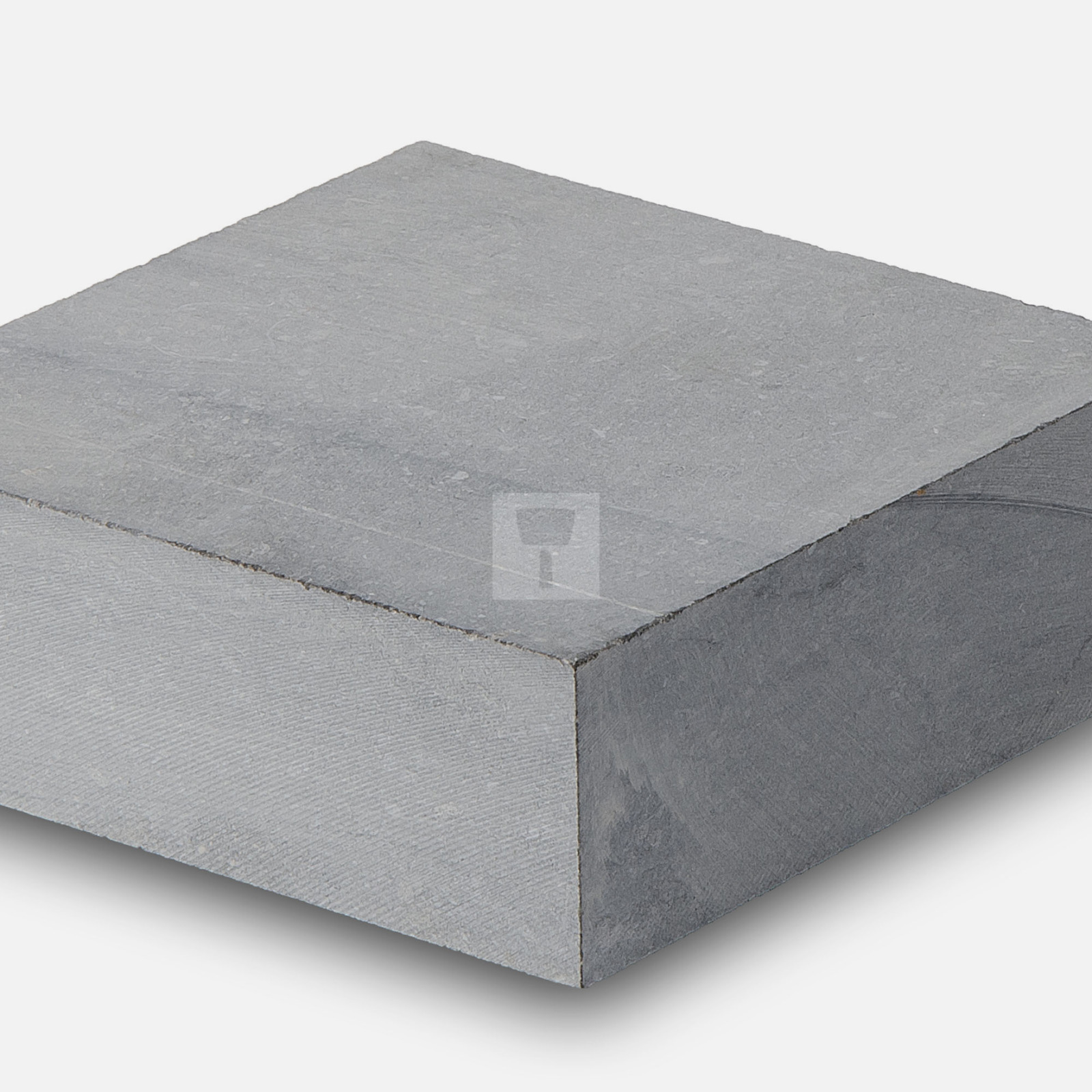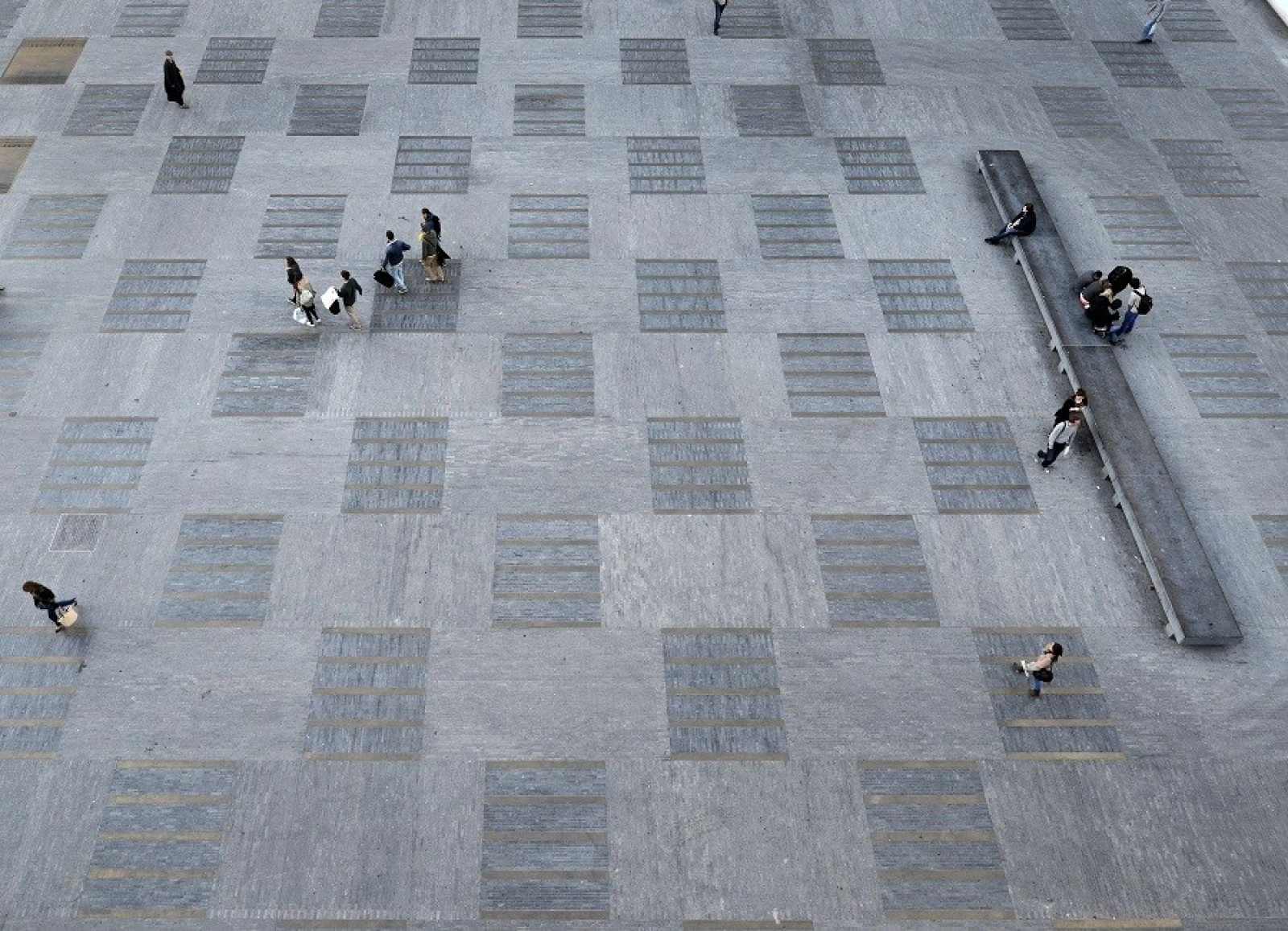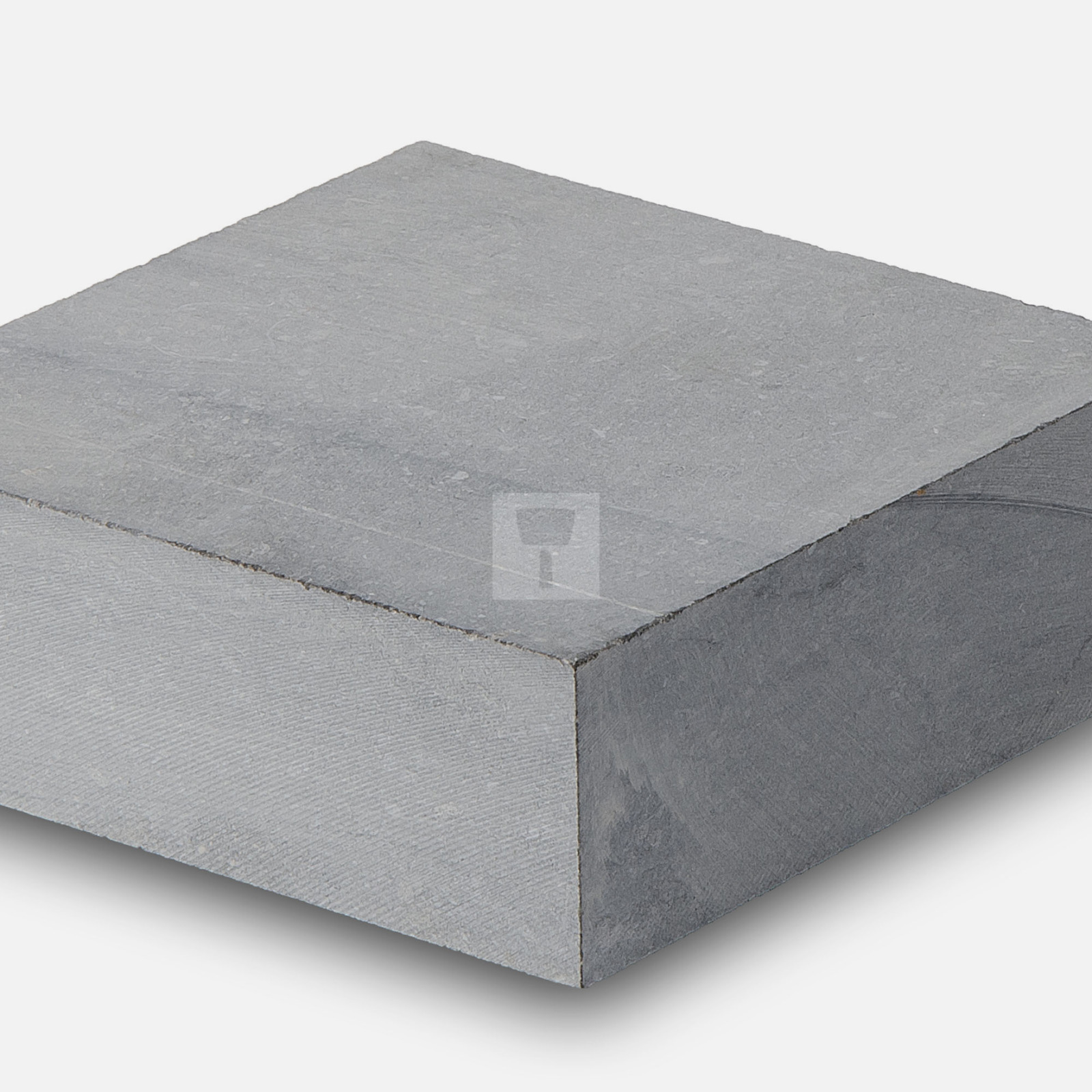 EnoTech tiles or paving stones with a smooth, pale grey shade are 6 sawn sided products, non-hammered.
CHARACTERISTICS
Appearance: Pure and contemporary
Colour: Nuanced light grey with blue hues
Texture: Extremely smooth
Specifications:
Signs of sawing, traces of rust due to sawing and colour variations may be visible. They are superficial and will fade with time and patina.
EnoTech may have some specific features (i.e. Cavities, white veins, etc.).
Usage: Outdoor floors
Applications examples: Patios, passageways, courtyards, squares, driveways…
Installation advice:
With its sawn edges and right-angled profile, EnoTech gives a structured and pure aspect once placed. Either lay it in lines to create a sensation of depth, or alternate the laying pattern for an original design motif.
With their six sawn edges and sharp cut, these flagstones need to be laid with mortar joints to avoid them getting knocked out of line and spoiling the linear aesthetic. Thus, they require careful handling and precision laying.
Maintenance advice:
Bluestone pavers do not require any particular maintenance, the weather will take care of that for you. Its non-porous property makes it resistant to wear and tear and other impacts. Early spring, simply remove with a brush the vegetation traces that might eventually settle during the winter season.
Technical description:
EnoTech pavers are made up of 6 sawn faces (non hammered, not commercial category), obtained mechanically with a diamond disc, smooth and light grey in colour and are necessarily laid with masonry joints. Signs of sawing and colour variation are visible, but superficial and will fade with time.
Notes:
Tolerance according to the standard [NBN EN 1342].
There is a pictogram indicating the upper side on each pallet.
Installation with mortar joints.
To be handled straight from the pallet, avoiding knocking together the paving stones so as to ensure the edges remain sharp.
Certificates:
A numbered and nominative certificate of origin is issued on request for any purchase of finished products from Carrières du Hainaut.
The declarations of performance (CE) for finished products marketed by Carrières du Hainaut are also available on request.
OTHER PRODUCTS YOU MIGHT LIKE