The transformation of the former Philips tower (1969) in the centre of Brussels aims to convert a single-purpose office building into a mixed-use programme with added value for the public. It will serve as a catalyst for pedestrian traffic, connecting the surrounding public spaces.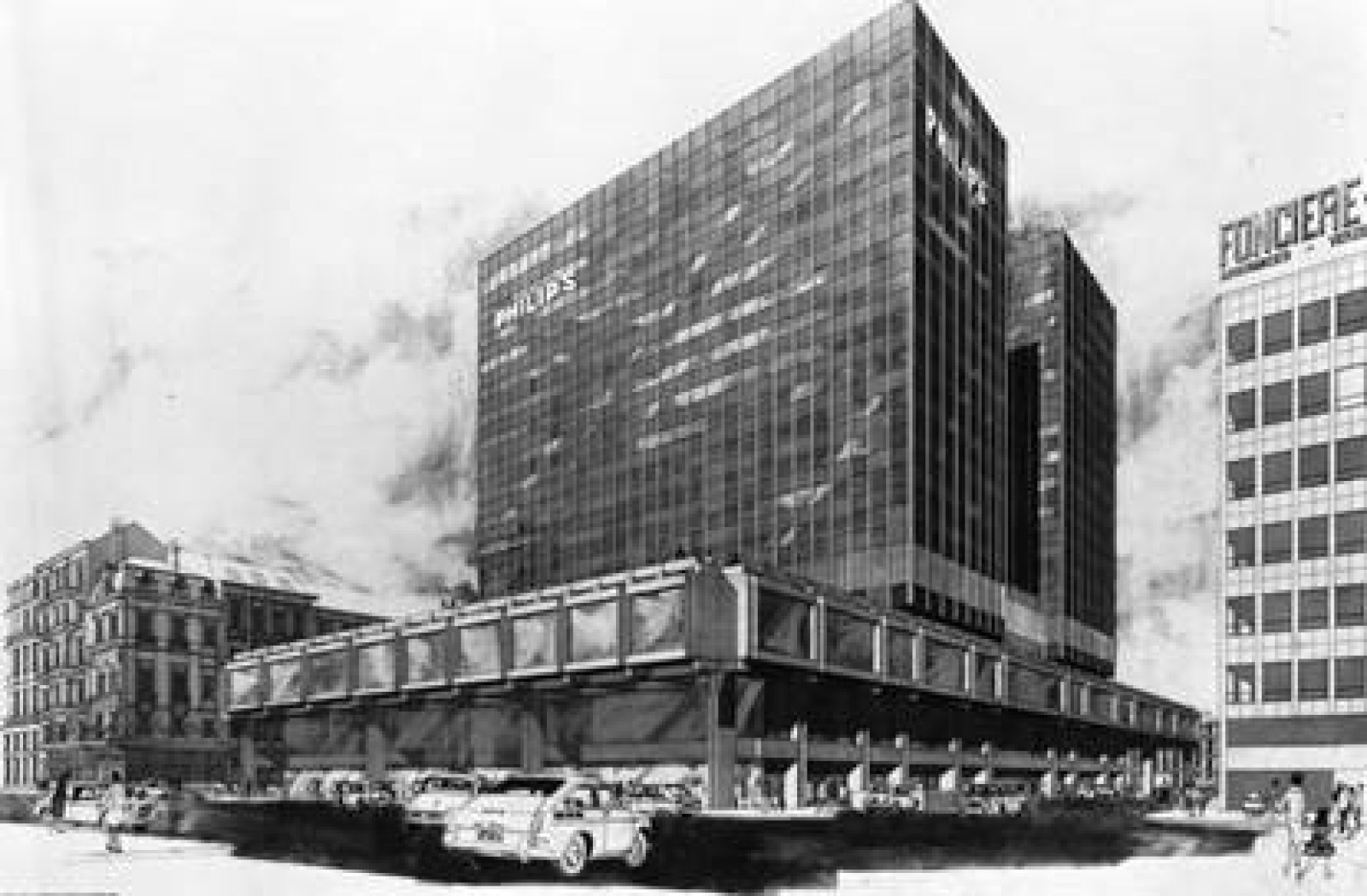 Started in October 2019, the deconstruction works have allowed the recovery of the architectural elements of the facade cladding in Blue Limestone from Hainaut (thickness +/-15cm 280m²) which had been installed at the end of the 1960s.
In order to achieve this emblematic transformation of the city centre, sustainability (BREEAM) and research for the optimal reuse of materials were integral to the objectives of the project partners.
The recovery of the stones required surgical precision on the part of the demolition company. First, sawing the joints between the different stones. Secondly, the necessary space was created between the stone and the wall so that the grapple could pick up the stone cladding elements and place them gently on the ground. Finally, the stones are placed on pallets for storage on site. Once the recovery operation is complete, the stones will be transferred to Rotor DC's stockpile until they are reinstalled in the project.
Some of these Hainaut Blue Stone cladding elements were cut to thickness by the Carrières de Maffle in order to recover the material for the floor paving and new facing elements for the interior walls.
Hainaut blue stone offers incredible opportunities for reconversion and reduction of the ecological footprint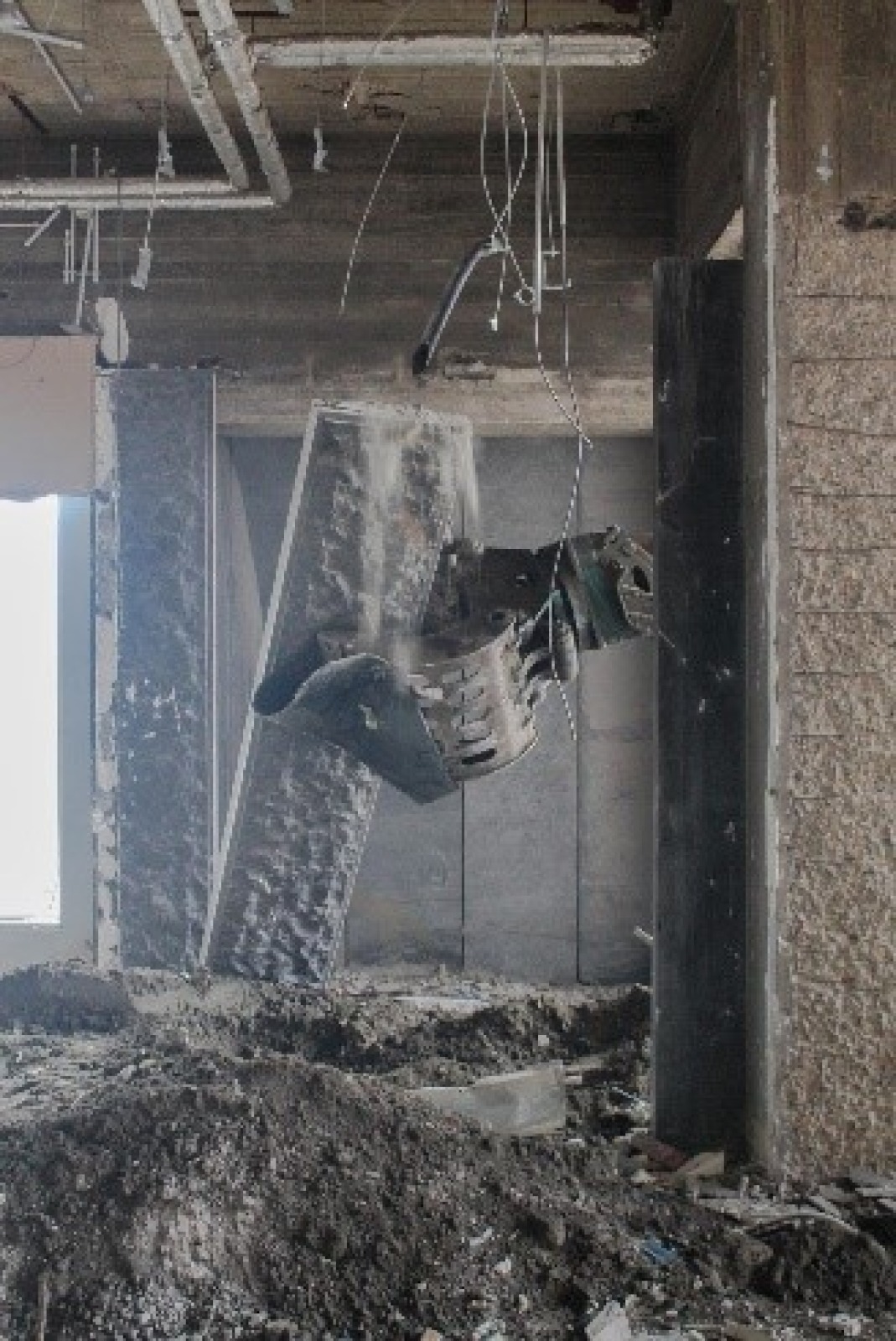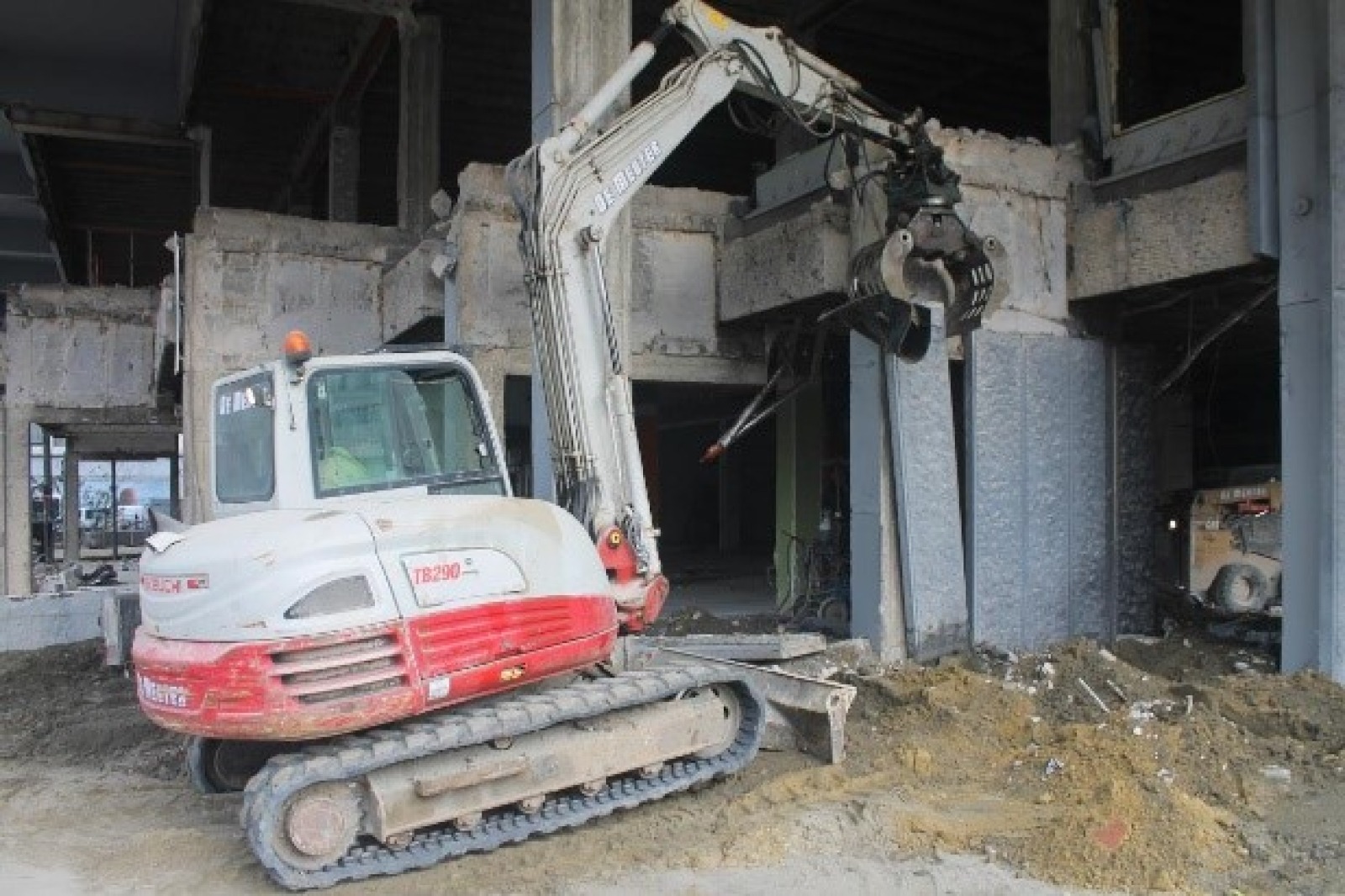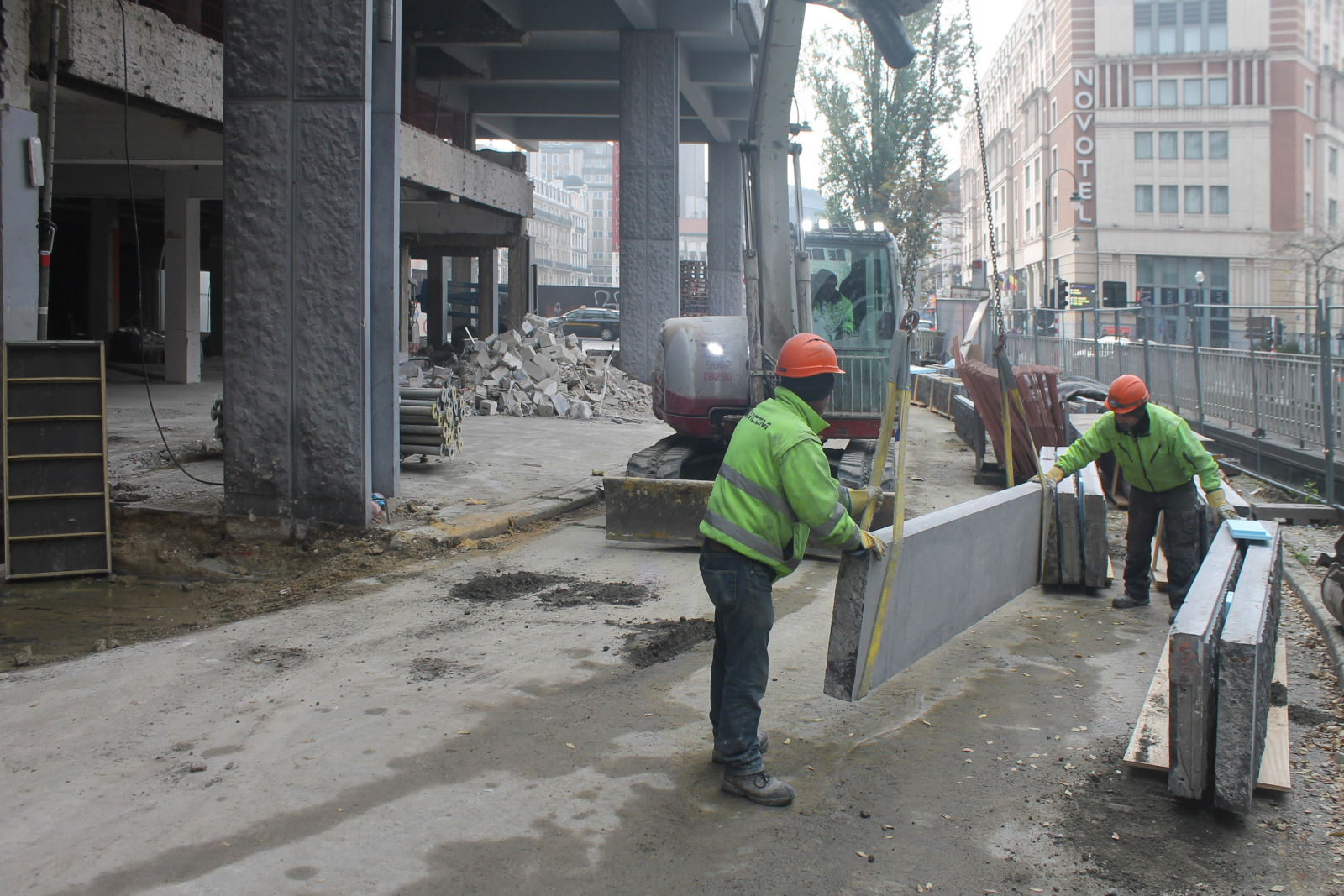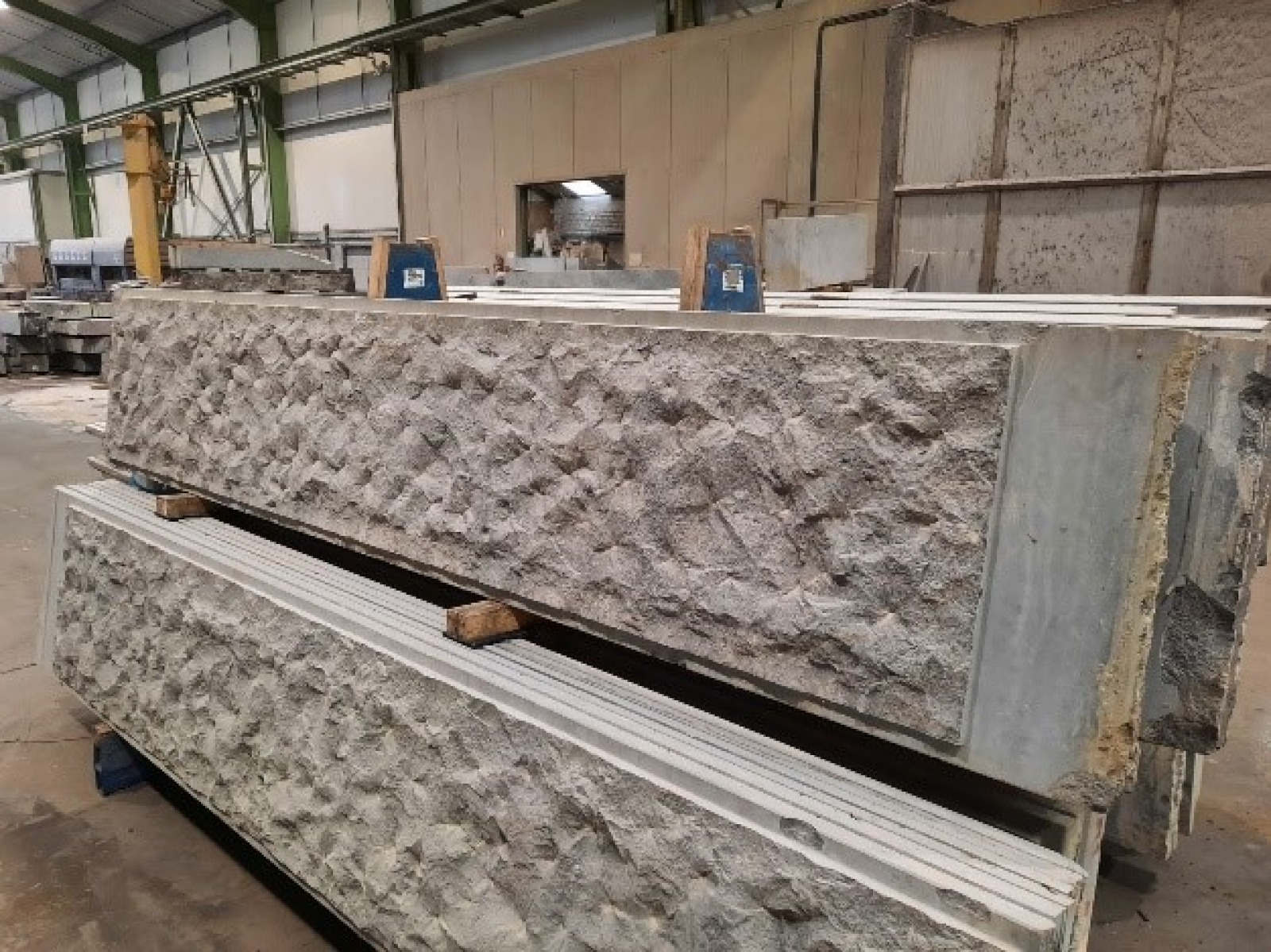 Partners:
Developer: Whitewood + Immobel
Architect: Conix RDBM architects
Landscape architect: Landscape Design Partnership
Circular economy consultant: Rotor
General contractor: Cordeel
Demolition company: De Meuter
Terrace and landscape works: Ecoworks